The problem with this time of the year is that there's a whole lot of new, amazing music thrown into our ears and faces and just no time to review them all - so I thought I'd do a condensed-yet-bumper post of the albums I've been loving over the past few weeks...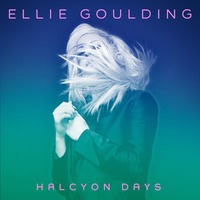 Ellie Goulding - Halcyon
The re-release of one of my favourite albums of last year, 'Halcyon Days' sees Ellie crank things up a notch with even bigger production and heartbreaking lyrics. It's home to her first UK #1 single, 'Burn,' as well as the powerful #song4syria 'How Long Will I Love You?' proving that Miss G can pretty much dominate both sides of the spectrum. It's also a proper re-release and not just a couple of new songs, remixes and previously heard stuff - win.
Favourite Tracks: Anything Could Happen, Burn, Figure 8, Flashlight, Only You, Tessellate
Standout Lyric: Triangles are my favourite shape. (Tessellate)
Minutes Of Your Life It'll Make Better:
About 103
Natalia Kills - Trouble
The highly-anticipated follow-up to her 2011 debut 'Perfectionist' sees Natalia take on a more mature and personal approach to her songwriting, and some of the painfully honest lyrics in 'Saturday Night' and 'Marlboro Lights' really do pull at your heart strings. Combine with a mixture of Kills' fiesty anthems like promo singles 'Controversy' and 'Problem' and a couple of throwbacks and you've got yourself quite a collection.
Favourite Tracks: Controversy, Problem, Saturday Night, Stop Me, Trouble, Watching You
Standout Lyric: I put my high heels on so I'm closer to God. (Tessellate)
Minutes Of Your Life It'll Make Better:
About 50
Icona Pop - This Is...
After us UK folk finally got 'I Love It' this summer, and a couple of tracks, including new single 'All Night' leaked, I was very excited to hear Icona Pop's debut album. Their unique duo chanting/ singing is paired against what I can only describe as anthemic instrumentals and drops. I'll admit I was a little surprised to hear Caroline and Aino's solo voices on the amazing 'Just Another Night,' halfway through... Verdict: perfect album to get ready to.
Favourite Tracks: All Night, I Love It, Light Me Up, On A Roll, We Got The World
Standout Lyric: I threw your shit into a bag and pushed it down the stairs. (I Love It) ((what else?))
Minutes Of Your Life It'll Make Better:
About 33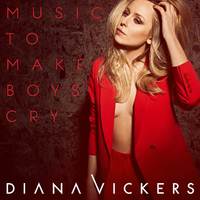 Diana Vickers - Music To Make Boys Cry
Another highly-anticipated and very long awaited second album comes from a member of the X Factor alumni. Leak after leak after leak appeared online and got me very impatient for new Vickers, and she delivered. A throwback to the electronic 80s with a modern twist, it seems like Diana has made the album she wanted to make. It may not be the most commercial album out there at the moment, but it's definitely one of the best.
Favourite Tracks: Boy In Paris, Cinderella, Mad at Me, Music To Make Boys Cry, Smoke
Standout Lyric: Didn't catch his name, but it didn't even matter. (Boy In Paris)