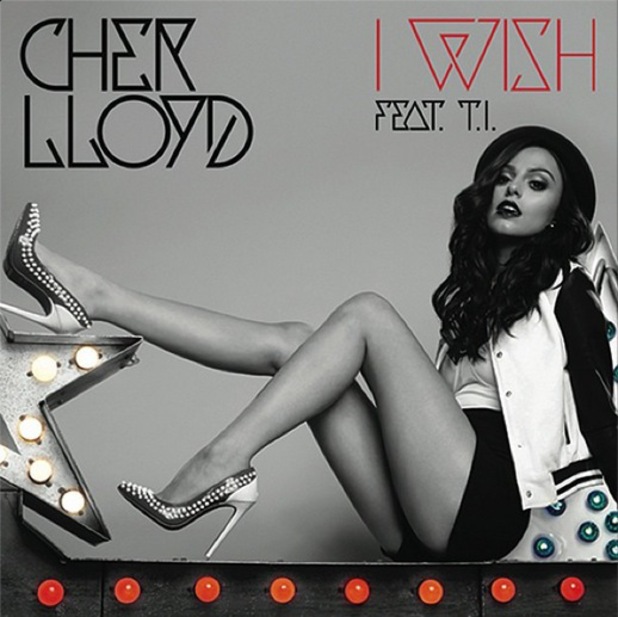 We've reached the final third of the year, which can only mean one thing - it's that overwhelming time when everyone starts to bring out new music, especially if you're part of the X Factor alumni. It's a thrilling time for us all, even if it can be a little hard to keep up, and when I heard 2010 semi-finalist Cher Lloyd was bringing a new single out I was very excited indeed. Us UK fans haven't really seen much of Miss Lloyd since her UGH-filled single 'Want U Back' early last year, which went on to smash the charts in America. After that, we kind've lost her to them, but she's back with a bang...
Following her 2011 debut 'Sticks and Stones,' which included absolute gems such as 'Over The Moon' and 'Dub on the Track,' Cher takes on even more of a pop sound with new cut 'I Wish.' For those of you craving more of an urban edge, don't worry, there's a great feature from T.I, which fits very well as opposed to the many rent-a-rapper features we've seen as of late. Honest. The message of the song may initially seem a little inappropriate and misguided, judging her predominantly impressionable teenage female fanbase, as Cher sings about changing everything about herself for a boy she likes, but can't have, as she doesn't fit the stereotype of a perfect girl - break it down however, and you could probably find yourself your own little life lesson.
Contemplating phoning a genie to ask for her wishes, there's a sense of just how powerful love is, as Cher wants to make all of these drastic changes, just to impress and have a chance with the boy, when in fact I think we can all agree she's pretty damn perfect. She admits she's more of a girl next door, an 'Average Jane' if you will, and has things she wants to improve about herself, which I imagine a large proportion of her fanbase can relate to, and the idea of changing all of this must seem ridiculous in hindsight.
These lyrics sit pretty over a bouncy instrumental full of horns, which somehow manages to feel fresh yet retro at the same time. Add a whole lot of sass, and an infectious chorus, and you've got yourself a potential monster of a hit. I'd be lying if I said I hadn't spent many an hour with it on repeat, and I'd also be lying if I said I hadn't spent many a listen trying to nail the 'KISS ME BOY' falsetto-style line... perfect time to stop writing methinks.
You can listen to 'I Wish' below: